I've gone on a minor mitten-knitting spree.
Just a bog-standard mitten pattern from Ravery, made using 4.0mm and 4.5mm DPNs with a few modifications
My Sister from Another Mister has been complaining about having to use her nose to operate her phone this winter, as it has been too cold to take her mittens off a lot of the time.
Touchscreens, oh joy.
It also turns out you can even lick them if you get desperate enough! Talk about incentive to keep the screen clean D:
So: Mittens in Elle Rustica Chunky with handy dandy holes in the thumbs for ease of phone operation.
I got a little carried away on the thumbs after casting off and on again for the holes. . . I guess they'll make a good place to keep peppermints or something o.O
They also feature extra-long cuffs to tuck way up under jacket sleeves to prevent those annoying drafts that happen when your pocket pushes your sleeve up.
Our beloved Deli Manager decided to leave us, so I made her some mittens as well.
Because winter is coming and she also gets really cold hands.
And I'm on a roll with this mitten thing.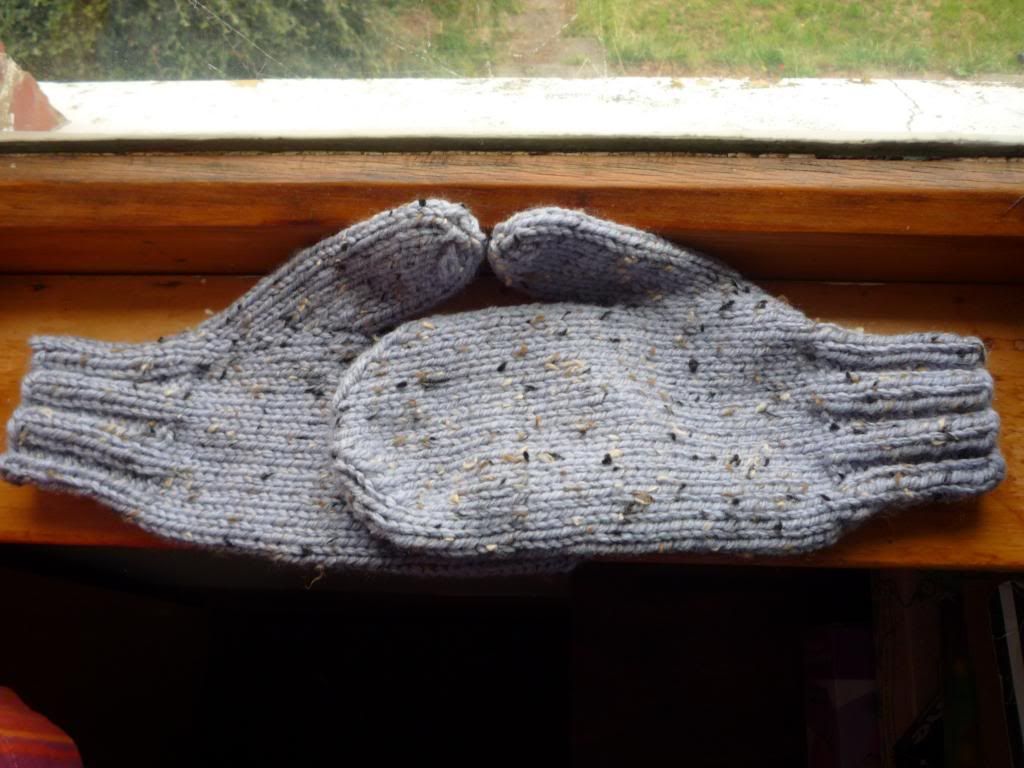 Same needle sizes, same yarn, different colour. Elle Rustica Chunky in 134 Mauve.
Gah, this yarn is so soft and snuggly warm it was hard to give these away.
No thumb holes this time and standard cuffs. She has other people to do her texting for her XD
Have a wonderful crafternoon!
~Topaz