I have been a delinquent knitter of late.
I've been thrashing last year's
NaNoWriMo
atrocity into shape and taking notes in preparation for this year's event. Sadly, that doesn't leave much time for mucking about with yarn :(
When NaNo2013 starts I'll put a little widget in the sidebar so you can
stalk my progress
if you feel like it :p
To celebrate the finish of the first edit, I shall be following some advice found in the NEV Knitting Squad's Library: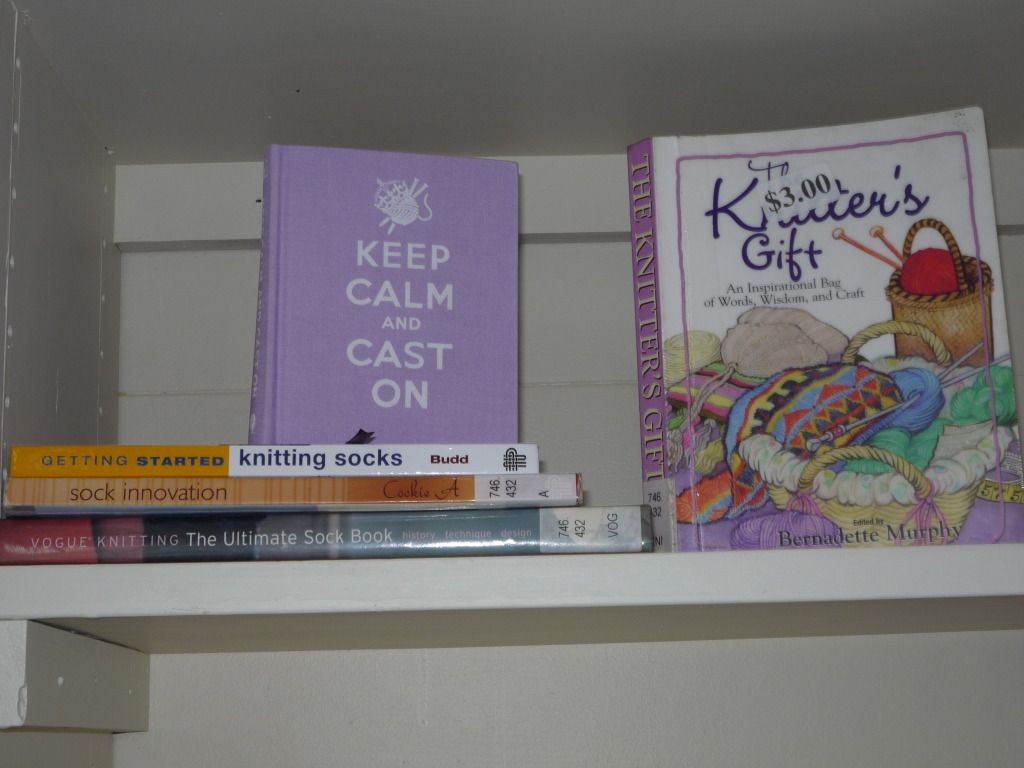 (Yes, most of the books were purchased at Library sales. They're in a better place now)
TIME TO CAST ON, MY KNITTERS!
~Topaz