This is how I distract myself.
Lacework.
I find it really complicated and absorbing, and I'm not so good at following charts (There are many badly-executed cross stitch projects that can attest to this) so it takes a ridiculous amount of concentration for me.
And hand-winding yarn skeins into balls takes FOREVER if you don't have a chair to hang the yarn on!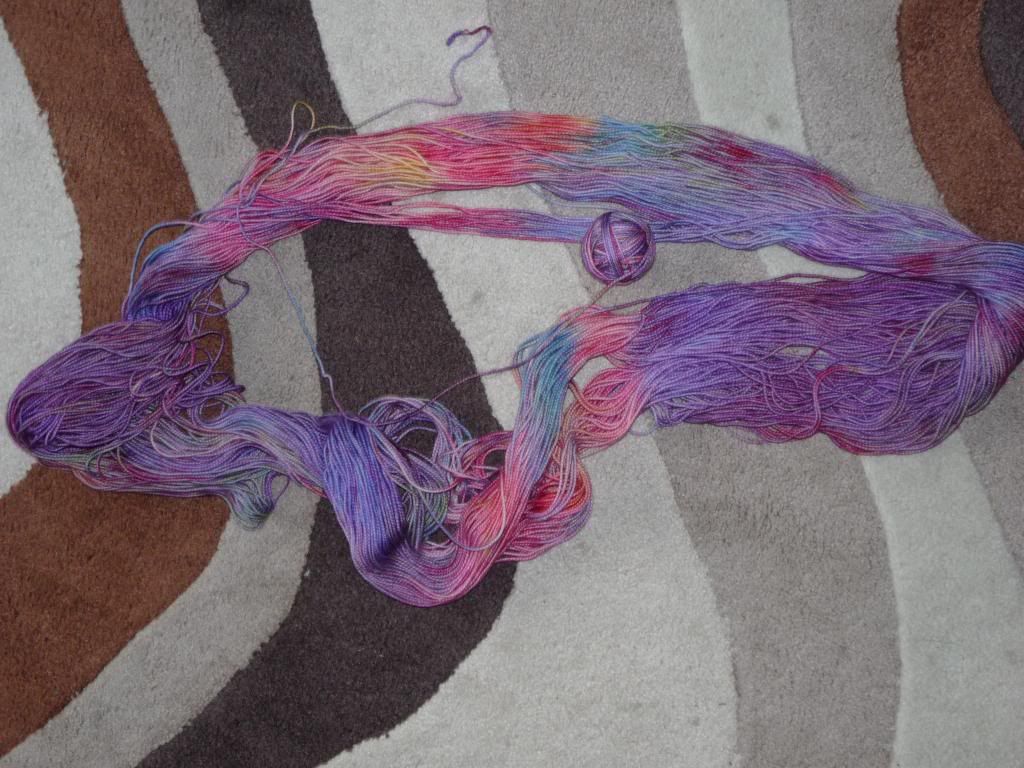 I'm using John Q's absolutely delicious Impressionista series of handpainted yarn in the "Garden Path" colourway to knit up the Dia De Sol shawl pattern from Ravelry. I figured that the wide zig-zag pattern of the main body of the shawl would show off the colours of the yarn without the pattern itself getting too lost.
I thought one skein would be enough for the whole shawl, but I ran out just at the edging chart >.< Since I didn't run a lifeline before starting the edge I'll have to finish it off with part of a second skein and use
that
one up with some lacy scarf thing.
The "sacrifices" we make ;)
Its taking about 15-20mins for me to finish a row right now, so I have no idea how long it will take me to finally complete the shawl.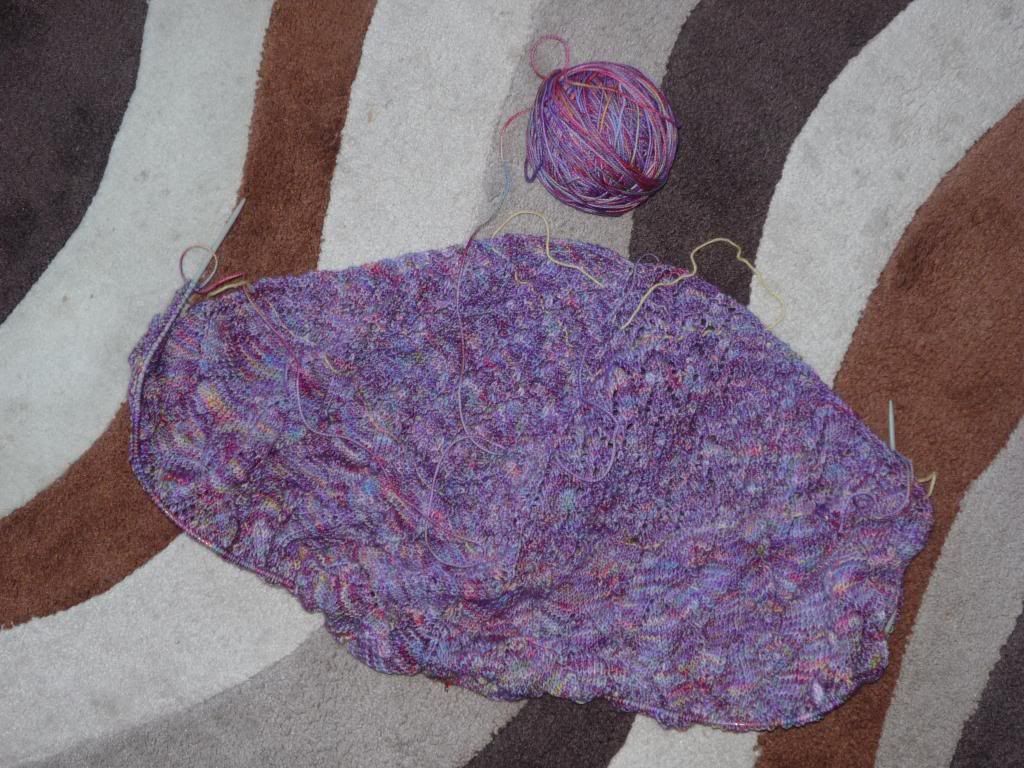 When it is, I shall block it and show it off properly.
Have a great Crafternoon,
~Topaz