Every year in the month of December, the local Wood Turning Guild takes over the Community Gallery with a massive Expo and Sale on behalf of it's members.
I absolutely love going there to see all the wonderful things, smell the woods they used and very occasionally, if I'm feeling rich, pick up a pretty for myself.
Last year I went in with a mission: Upgrade from a Spud Stick to an actual, honest-to-goodness spindle.
What can I say? I'm a sucker for a pretty piece of wood!
I wasn't terribly hopeful to begin with, and my fears were confirmed after my initial browse. Lots of lovely bowls and candlesticks, the inevitable salad spoons, chopping boards and children's toys, but no spindles.
As a child I was painfully shy. I have attempted to grow out of it, but initiating social contact is still more than a little difficult for me. Screwing up my courage, taking my metaphorical balls in both hands so to speak, I approached the people chatting behind the register and asked if they might know someone who would possibly be interested in making a drop-spindle for me.
Blank looks.
Nobody knew what I was talking about.
However one old bloke was nice enough to give me a pen and a piece of paper. I drew a vague picture of what I wanted, affixed ma name and cellphone number and wandered off to work.
Two weeks later, on New Year's Eve, I got the best voicemail EVER!
A wonderful man had made me my spindle, and wanted to know if I could please come and collect it?
This is what the wonderful guy made. He has been turning wood since the 1940s, well longer than I have been alive and kicking, but had never made a spindle before! The Internet had not turned up any helpful references for him, so to the trusty local library he went for reference material to create this wonderful top-whorl drop spindle for me: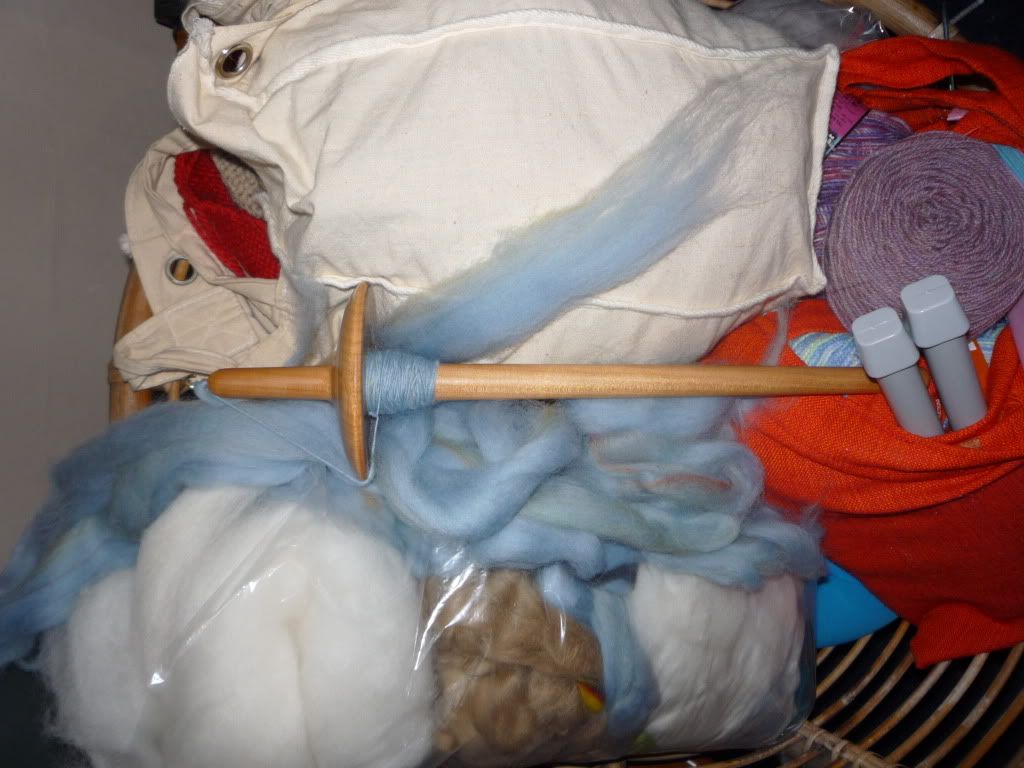 He made it from beautiful native Kauri wood and it smells
AH-MAY-ZING
! I can't wait to see how the colour changes when the wood absorbs lanolin from the wool fibers.
Happy crafting!
~Topaz