I liked the
hat I made for Mum
so much I decided to make myself one!
Using the
same pattern
, which has become known in the NEV Knitting Squad as the "Boyfriend Hat" (Aren't those decreases absolutely
divine?
) and some utterly adorable Magic Garden Classic Prints baby yarn that essentially started dancing a little cabaret on the shelf singing "You want me, you know you want me!" when I saw it. (You know that feeling, when you see a really pretty ball or skein and you ABSOLUTELY MUST HAVE IT, right?)
It is warm and bright and cheerful, the perfect pick-me-up hat for a walk to work on a cold winter's morning.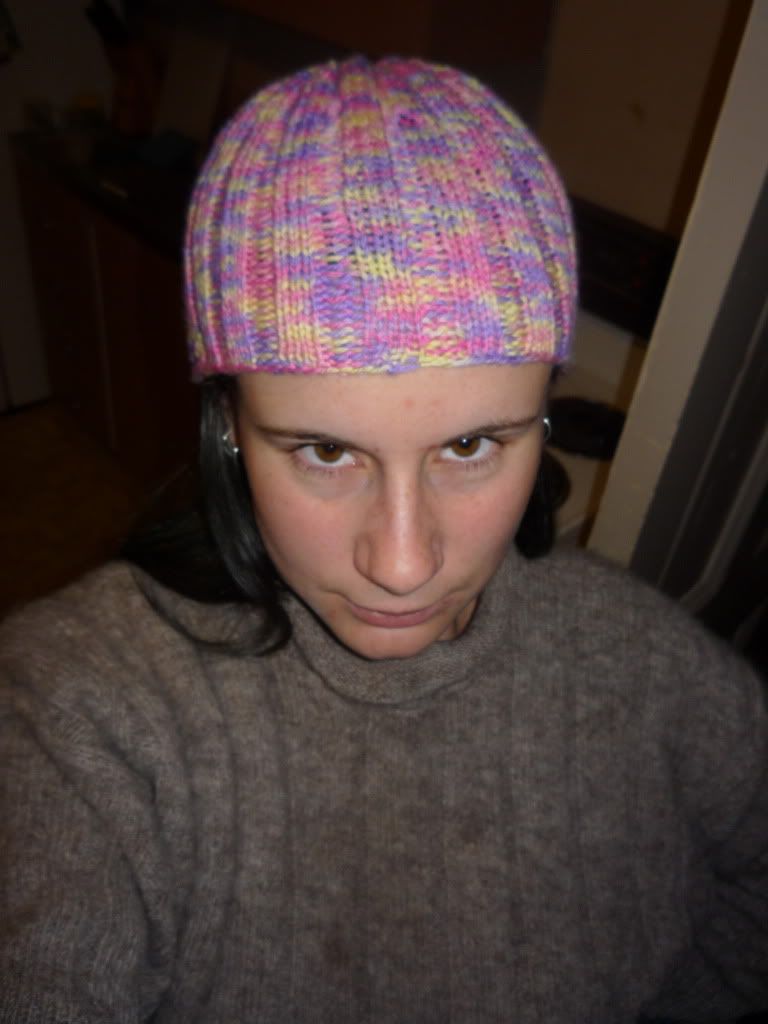 Yes, that's me at 6:30am on a chilly Saturday morning. There is a good reason why I dislike having my photo taken!
~Topaz